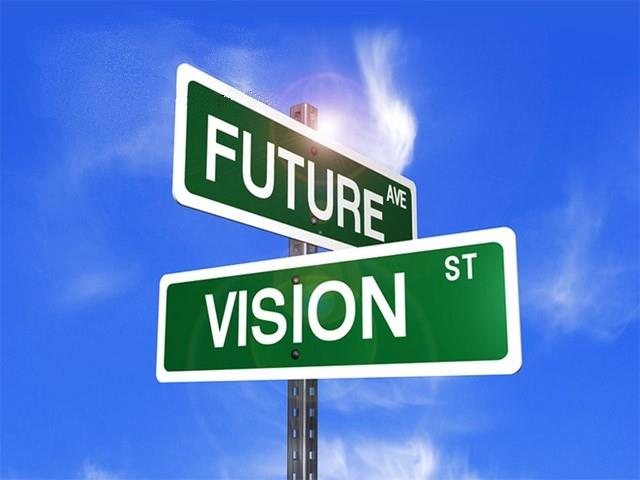 Heart of the Hill (South Allison Hill) – Brownfield Planning
Please visit this site for updates and more information to come.
Click here for Project Documents
Brownfield Planning Meeting - June 20, 2018:
Another critical meeting for all interested will be June 20th held at two times, 3:00 pm at Hamilton Health Center (to be confirmed) and for those who cannot make it till later, at 6:00 pm at Derry Street United Methodist Church, 1500 Derry Street, Harrisburg, PA 17104.

Community members, residents, property owners are asked to shape and form the process for the brownfield plan.
Please plan to attend! See Schedule of Events below.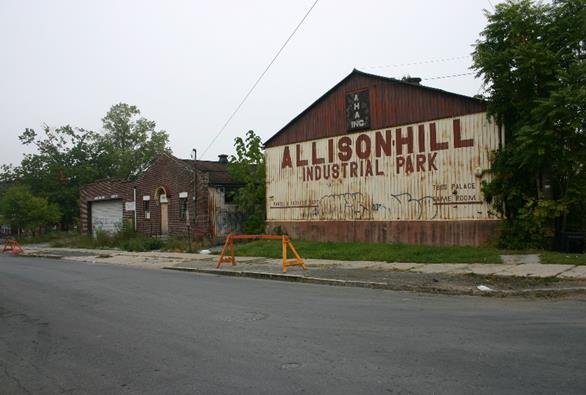 The Redevelopment Authority of the City of Harrisburg (HRA), the organizer of this project, has as its mission to make blight useful again. Residents and local businesses in South Allison Hill, and the City of Harrisburg have mentioned blight many times as a major concern in the neighborhood. HRA successfully obtained a grant from the US Environmental Protection Agency (EPA) for "Brownfield Area Wide Planning" (AWP) to tackle blight that is "Brownfield." Brownfield is a specific type of blight. It refers to environmental or industrially contaminated commercial buildings or open lots, usually vacant, that needs to be remedied to be safe and re-usable.

The AWP focuses on South Allison Hill's "Industrial Park," the area from 13th to 18th Street and Derry Street to Market Street. In the 1800-1900's, this area had many smoke-stack facilities such as metal processing factories, a shoe-manufacturing plant and wood manufacturers. Contaminants from those industries included arsenic, lead, selenium, Benzo(a)pyrene, lead paint and asbestos.

The AWP goal is to create a Brownfield Area-Wide Plan for South Allison Hill that shows how to save brownfields in order to protect public health and promote revitalization in the neighborhood.

SOUTH ALLISON HILL - PROYECTO DE PLANIFICACIÓN AMPLIA DE BROWNFIELD


La Autoridad de Reurbanización de la Ciudad de Harrisburg (HRA), el organizador de este proyecto, tiene como misión hacer que la plaga sea útil otra vez. Los residentes y los negocios locales en South Allison Hill, y la ciudad de Harrisburg han mencionado la plaga muchas veces como una preocupación importante en el vecindario.

HRA obtuvo con éxito una subvención de la Agencia de Protección Ambiental de los Estados Unidos (EPA, por sus siglas en inglés) para "Brownfield Area Wide Planning" (AWP) para combatir la plaga que es "Brownfield." Brownfield es un tipo específico de plaga. Se refiere a edificios comerciales o lotes abiertos, normalmente vacantes, ambientalmente o contaminados industrialmente, que necesitan ser remediados para ser seguros y reutilizables.

El AWP se centra en South Allison Hill "Parque Industrial", el área de 13 a 18 Street y Derry Street a Market Street. En la década de 1800-1900, esta zona tenía muchas instalaciones de humo de pila, tales como fábricas de procesamiento de metales, una planta de fabricación de zapatos y los fabricantes de madera. Los contaminantes de esas industrias incluían arsénico, plomo, selenio, Benzo (a) pireno, pintura con plomo y asbesto.

El objetivo de la AWP es crear un Plan de área de Brownfield para South Allison Hill que muestre cómo salvar campos abandonados para proteger la salud pública y promover la revitalización en el vecindario.
Contact (Contacto): George Payne, HRA Projects Director (Director de Proyectos),
gpayne@hra-harrisburgpa.org. 717-255-6431

Click on each item below for Project Documents, including Seminar presentation downloads.
2-21-2018 - Stakeholder Committee Meeting Presentation PDF
8-24-2017 - Invitation for Brownfield Basic Training for Residents, Businesses Event PDF
8-24-2017 - Survey Questionnaire, Brownfield Basic Training for Residents, Businesses Event PDF
8-24-2017 - PowerPoint presentation, Brownfield Basic Training for Residents, Businesses Event PDF