HACC Partnership at Midtown Campus
Former Domestic Linen Building site, 402 Reily Street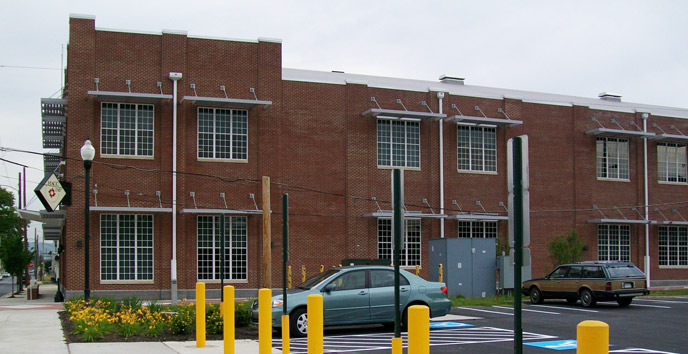 With HACC as anchor, creation of a campus that spans from Green Street to N. 6th and Harris to Reily Street. In April 2007, HACC and the Redevelopment Authority formalized its first partnership activity at the former Domestic Linen site. In May 2007, the Redevelopment Authority secured the first portion of funding for the demolition and environmental clean-up of the former Domestic Linen site, $632,025 in Pennsylvania Industrial Sites Reuse Program funds, through the PA Department of Community and Economic Development; in September 2008, the Authority secured the balance of funds, $200,000 of U.S. EPA funds through the Pennsylvania Department of Environmental Protection; and HACC pledged the $125,000 of local match for these funds. Demolition/environmental clean-up of the Domestic Linen buildings was competitively bid and awarded in June 2009, and the work was completed the end of September 2009. The second phase of site improvements – temporary surface parking lot – was competitively bid, awarded in September 2009, and construction completed in June 2011.