HMAC HBG—Midtown Arts Center
1110 North 3rd Street (formerly PAL Building)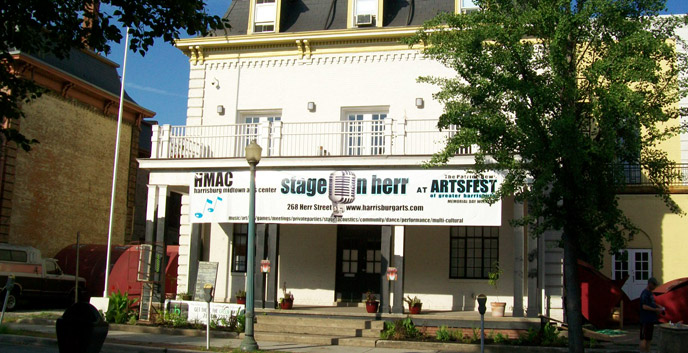 In November 2007, Bartlett, Traynor & London, LLC, John Traynor, Principal, took title and executed a Redevelopment Contract with the Redevelopment Authority. In March 2009, the first phase of construction, including the Stage on Herr, was completed, and fundraising activities were scheduled. In July/Aug 2011, planning began for the final build-out of the balance of the Arts Center, and its financing. In Spring 2012, a new scope of work was completed, with a construction budget of approximately $4 million.