Metro Bank Park (formerly Commerce Bank Park)
City of Harrisburg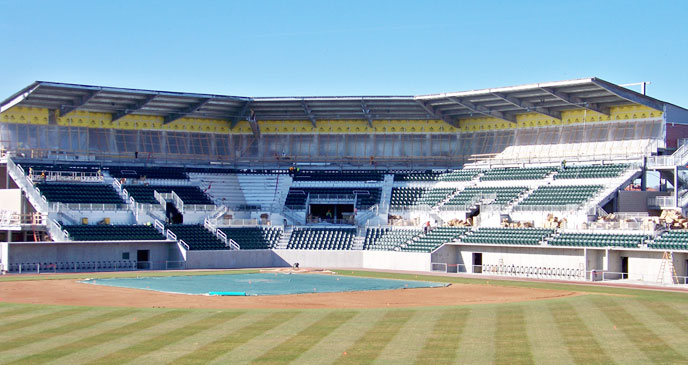 In January/February 2005, the Harrisburg Redevelopment Authority memorialized its financier role in major improvements at the ballpark on City Island. Two bond issues, for a total $18 million, were issued, secured by ballpark revenue, and non-recourse to the Redevelopment Authority. The Redevelopment Authority's role was strictly limited to financial management, and the City of Harrisburg and Harrisburg Civic Baseball Club (HCBC) were solely responsible for all bids, contracts, construction monitoring, and compliance with state and federal regulations.

HRA also served as conduit for these public funds: $2 million PA DCED funds, May 2009 and $18.5 million in PA Redevelopment Assistance Grant Program (RACP) funds, September 2009.

A $40+ million phased project, the $6.35 million Phase 1 was completed in April 2009. The $13.14 million Phase 2 began November 2009, and was completed 'game-ready' on 15 April 2010, and reached 100% completion in October 2010.