MISSION
The Redevelopment Authority of the City of Harrisburg's mission is to eliminate blighting conditions that inhibit neighborhood reinvestment, to foster and promote sustainable neighborhood revitalization and urban renewal, and to facilitate new business and housing development.  Toward that end, the Redevelopment Authority:
Prepares and implements comprehensive redevelopment plans
Assembles real estate for redevelopment
Is empowered to borrow money, issue bonds and make loans
Can condemn property (
) in furtherance of redevelopment activities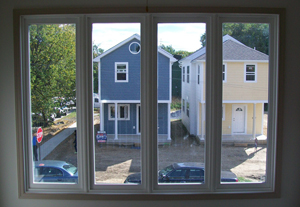 Established in 1949, the Redevelopment Authority partners with the City of Harrisburg's Department of Building and Housing Development to carry out the City's urban renewal and revitalization strategies. To achieve its goals, the Redevelopment Authority may itself redevelop real estate, but it primarily engages in public/private partnerships to leverage local, state, and federal funding for new business and housing development.

WELCOME TO THE HRA WEBSITE
We are in the final stages of our website design. Please be patient while we complete the pages listed below. In the meantime, visit all of the completed pages to learn more about the Harrisburg Redevelopment Authority of the City of Harrisburg. After the completion of our new pages, keep checking for update information as it becomes available.
* Housing Programs
* Homelessness Programs
* Properties for Sale

Thank you for your patience!
Harrisburg Redevelopment Authority